Your journey to optimal health with leading
female-focused Health Coach in the UK
Introducing Tanya Wyatt – your certified Health Coach in UK
Forget all that you've heard in the past – with my uniquely personalised women's functional health coaching, you can reclaim your health and wellbeing, and have a body to be proud of, whether pre, peri, post, or menopausal.
No hacks, quick fixes, or magic pills, just real science that pinpoints your unique health challenges. As a leading health coach in UK, I specialise in hormones, nutrition and digestion, movement and exercise, your immune system, and epigenetics. Over the past 30 years, my personalised process has transformed the lives of women worldwide.
At last, this is your time to shine…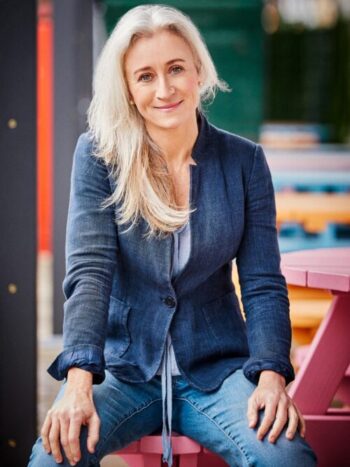 "I have lost (and am still losing) weight and don't feel guilty about my chocolate and fudge treats.  Thank you very much."
Reclaim your health and wellbeing
Thousands of women are now embracing the life they could
once only dream of thanks to my uniquely personalised approach.
This is the result of three decades of research into the most effective means of tackling the physical, mental and hormonal challenges most women face during their lives; identifying precisely where your individual issues lie to pinpoint the changes you can make to achieve the life you want.
This is your opportunity to join these women in adopting the healthier, happier outlook we can all achieve with a scientifically based, personalised approach.
I'm just a call away…
"In just over a week, I'm losing weight, especially around the tummy and hips."
"After adapting their diet in line with what Tanya recommended, I had immediate results."
"To say what Tanya has taught me has been life changing, is an understatement."
"The added fats definitely help with fullness and I'm feeling much more energised with the intermittent fasting."
"I love Tanya's healthy, sustainable philosophy on healthy living and eating."
"My body feels well, strong, and energised."
Epigenetics – unlock your genetic potential
We've all heard comments like, "She's just lucky; she's got good genes!", but your genes aren't static. Your lifestyle and environment profoundly effect them – switching "on" or "off" the mutations that can lead to conditions like cancer, heart disease, and type-2 diabetes.
These lifestyle-induced mutations can wreck your health and shorten your life, and your genes – including any mutations – are passed down to your kids, grandkids, and great grandkids too. As a certified health coach in the UK, I will help you promote normal gene expression and reverse lifestyle-influenced mutations by minimising environmental triggers and tailoring your daily habits to your gene performance. 
This is the science of epigenetics, and it is at the heart of the three pillars of my approach.
Experience transformation:
your 3-step journey
Regular activity – not just exercise – is vitally important. Movement alone can impact on heart health, fat absorption, and fat storage; it can also improve posture. Together we'll work out how to add more to your day and create your best ever exercise programme, helping you lead a more active and energised lifestyle.
Your body's wellbeing depends on everything you expose it to, including the quality of your food and water, sleep patterns, breathing techniques, and exposure to sunlight and everyday pollutants. We'll make positive changes to optimise your gene performance and nourish your body effectively.
Motivated, educated, capable 
Optimal health begin with your mindset. As a holistic health coach UK, I'll help you understand the profound effects of viewing your "self" and your body. Your thoughts and feelings are crucial in supporting or detracting from optimal health. Together, we'll harness the power of your mind to influence your life on an energetic level.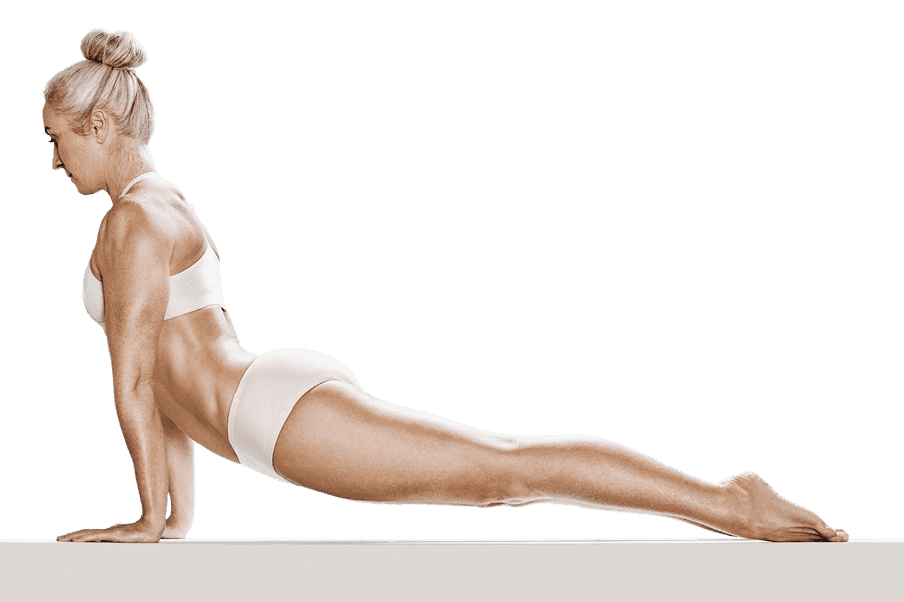 "Free your body and mind! No starving, no over-exercising, no awful dieting. Just scientific, personalised improvements based on your individual symptoms and 30+ years of research."
Tanya Wyatt, 53 – Health Coach, Author, Presenter
Achieve mind/body balance with my signature personalised programme. This precisely focused approach centres on achieving mental clarity, emotional stability, optimal physical health and a stronger, leaner body. With this life-changing, individualised programme, you can lose midriff fat, strengthen your pelvic floor, sleep well, manage hot flushes, and reduce depression and anxiety. Includes coaching in mitigating the effects of our modern environment on your health, as well as my transformative Pilates Mat Strength programme.
The unique and effective combination of Pilates training (for core conditioning work) with strength training (to change your body shape) will make you stronger, improve your posture, get you more toned, reduce your risk of injury, and help you feel better in your body. Tailored for all abilities, body types and levels of  experience, this is the key to your optimal body shape and efficient, pain-free movement. Since you're going to put time into training, every minute should count. My Pilates mat strength coaching classes are all about technique, safety and efficacy.
Achieve physical and emotional wellbeing with my science-based female-focused functional health programme, personalised to you. This precisely focused approach is all about mental and emotional stability, optimal physical health and a stronger, leaner body. With this life-changing programme, you can finally be in control of your hormonal changes, fully address your unique wellbeing challenges, and learn to mitigate the effects of our modern environment on your health. This programme includes my transformative Pilates Mat Strength programme.
Bring calmness, restful sleep, and vibrant health to you and your little one. Taking your unique needs and living environment into account, this personalised programme will offer you solutions and support for baby's optimal development. With this life-changing programme you can improve sleep every night, enhance baby's immunity, avoid attention deficit and concentration issues in your little ones, and strengthen their mental development and brain health. We'll also ensure ideal physical phase development for their best future posture and movement.
Be part of it
Join the thousands of women worldwide who are transforming their lives with the programmes of a certified health coach in UK. Subscribe to my free emailer for regular news, events and tips, and on sign-up I'll send you a free 30-minute butt, leg, abs and back workout.