REMOVE THE "PAUSE"
FROM MENOPAUSE…
• Reclaim your physical & mental health
• Get leaner, stronger & healthier
• Work with your body's 'food language'
• Boost energy levels
• Improve mental clarity, wellbeing & motivation​​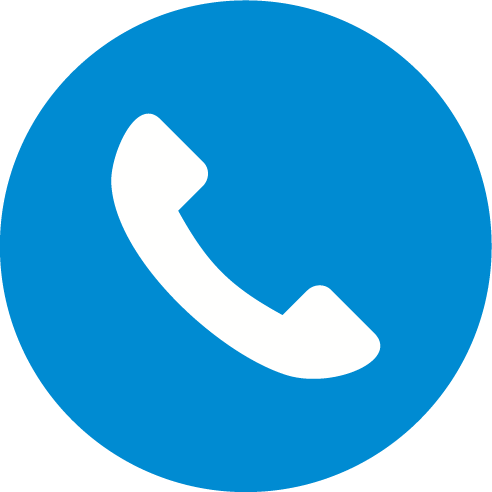 +44 (0) 7394 404478

"Two months down the line and my results are rewarding and sustainable."
Your menopause coaching journey
Your life-changing journey begins with an extensive yet simple to answer questionnaire which checks and cross-checks any symptoms relating to your body's major systems. This underpins my individualised approach to you, allowing me to pinpoint changes specific to your body, mindset, and lifestyle.
This programme is also supported by the science of epigenetics – how we can switch 'on' or 'off ' the genes that can lead to conditions like cancer, heart disease, and type-2 diabetes. Your lifestyle and your environment can have a profound effect on the way your genes express themselves. We work together to reverse lifestyle-influenced mutations by minimising environmental triggers and tailoring your daily habits to your gene performance.
Work 1:1 with me through this 12-week programme, or complete the on-demand version. Both include access to my hugely successful on-demand Pilates Mat Strength workout library (worth £75). Also included are two 7-day menu plans + 42 recipes + shopping lists (worth £20).
Want to consult with me on something else? Contact me here.
* Over 10 hours of on-demand menopause-related health tutorials
* Takeaway notes & record-keeping documents
* 3 Months of access to my on-demand Pilates Mat Strength library
* 2 x 7-Day healthy menu plans with 42 recipes & shopping lists
1:1 + On-demand programme
£295 (or 2 x £165 payments)
* 2 x One-on-one consultations with Tanya
* Over 10 hours of on-demand menopause-related health tutorials
* Takeaway notes & record-keeping documents
* 3 Months of access to my on-demand Pilates Mat Strength library
* 2 x 7-Day healthy menu plans with 42 recipes & shopping lists
Health and Diet Assessment
This is the start of your exciting journey, beginning with a detailed and scientifically proven health questionnaire to evaluate your needs, your body type, and 'food language', and the red zones which underlie your menopause symptoms. This gives us a powerfully insightful graph that precisely identifies the potential health issues affecting you. The result is that we can pinpoint change minutely and with certainty.
Session time: 60 mins online 1:1
In addition, a further 40-minute online 1:1 coaching session is included for use at any time during the programme.
Weight Management and Diet
1. Become familiar with food groups – Understand carbohydrates, proteins and fats and how they affect you personally. Make better choices for your body, including enjoying the lower carb lifestyle that menopause needs.
55 mins
2. Eat for your goals and health – Tackle depleted hormone levels and the insulin resistance which results by understanding how a ketogenic lifestyle coupled with carb cycling and intermittent fasting are the quickest and safest ways to gain and maintain good health and leanness.
50 mins
3. Hydrate for energy and a leaner body – Understand how to optimise your hydration for improved leanness, increased energy levels, and more efficient bodily biochemical processes which work for you.
30 mins
4. Manage cravings and stabilise weight – Understand your body's unique food language to establish the optimal mix of carbs, proteins and fats for your body. Feed your body in the best way possible to achieve your ideal weight and say goodbye to cravings.
35 mins
5. Achieve and maintain optimum shape and size – Activate brown fat stores to quickly and easily reduce body fat without physical activity. Control blood sugar levels to ensure long-term leanness and good health. Employ simple tools to avoid fat gain.
15 mins
6. Reduce toxins and increase antioxidants – Understand terms like organic, healthy, and free range to make the best choices for your body, and begin to understand the implications of epigenetics when you prepare, cook and store your food to optimise nutrients.
30 mins
Mindset
1. Why change sometimes feels hard and how to do it anyway – People say habit change can be difficult, but with this module you discover that the key to success is in the way you approach change tailored to your body, mindset and lifestyle. This includes failsafe ways make positive changes to your lifestyle habits.
45 mins
2. Ensure your success – Set personal goals and create an action plan that becomes your individualised blueprint for life. This is a living document that sticks with you, guiding you now and into the future.
30 mins
3. Reduce cortisol impact on health and ageing – Stress literally keeps us alive, but in today's world, we're more negatively stressed than ever before. Discover how building stress resilience is key to your health, leanness and personal self-fulfilment.
20 mins
4. Stay motivated and easily create habits that last a lifetime – Discover how to create a more positive outlook which aligns with your lifestyle, working with your mindset to create habits that last a lifetime.
45 mins
Menopause Health
1. Reduce bloating, gas, and heartburn – Learn how digestion and gut health defend your body against pathogens and how to manage the hormonal changes that affect it.
30 mins
2. Optimise heart health and mitigate menopause symptoms – Understand how cholesterol protects menopausal women against heart disease and cancer, and discover how supplements specific to the symptoms associated with menopause can change your life for the better.
30 mins
3. Improve your wellbeing through the great outdoors – Become aware of sunlight's multiple health benefits, the most profound of which is protection against cancer. In addition, going barefoot (or finding other ways to ground yourself) can enhance your health and your daily experience, while giving you time outdoors.
20 mins
4. Reduce malignant environmental factors – Radiation is the emission of energy from any source, natural or manmade, and radio-frequency electromagnetic radiation (information-carrying waves) is particularly harmful to health. Given that digital technology forms an integral part of our lives and that EMR drives much of that technology, this is your key to understanding how to mitigate its negative effects on your life.
30 mins
5. Clean out your house: detoxifying for longevity and leanness – Our bodies have a series of built-in detox pathways that keep us in a "clean", healthy state. Learn how contaminants and pollutants load enormous weight on these pathways and how best to support them through your personalised life choices to boost longevity and leanness.
30 mins
6. Breathe well to sleep well – The way you breathe can have a hugely positive or negative effect on your body (particularly on pelvic floor function). Learn to use breathing techniques to calm your mind and body for a profoundly positive effect on the quality of your sleep – a life-changer for anyone suffering the disturbed nights which plague so many women during this phase.
30 mins
Exercise and Strength
1. Pave the way for your best body – Discover the benefits of daily movement and exercise, and understand the most effective choices for your lifestyle.
25 mins
2. Exercise to build strength for everyday life – The impact of menopause on our bodies is significant, but it doesn't have to be disastrous. Understand which exercise to include and which to avoid according to your unique needs and how to manage hormonal changes.
65 mins
3. Strengthen your core and pelvic floor – Strengthen your core and pelvic floor, and improve control in bowel movements, urination and sexual intercourse.
30 mins
"The changes I've seen from a weight loss and an emotional perspective have been amazing - focused, calmer, leaner and feeling a lot more healthy."
"Tanya Wyatt is amazing! I lost almost 15 kg and my body is happy and I am never hungry."
"With Tanya's help, I've broken my addiction to sugary foods and now have new, enjoyable eating habits."
"When I started I weighed 142kg and I'm now 124kg - losing 18kg over a period of 3.5 months."
"I've lost 7.41% body fat and my weight has gone from 78.3kg to 72.5kg."
"I'd like to thank Tanya for helping me finally fit back into my favourite jeans."
Join our community of women and enjoy a free 30-minute butt, leg, abs & back workout.
You'll also receive regular news, blogs, event invites and everything else related to menopause.